"Expense creep" has a bunch of different names, and it's also known as "budget creep", "the slippery scale of 'where'd my money go'", and "Kevin."
Ok, the last two were made up, but the point is that there are a lot of terms to describe the occurrence of small micro additions to your budget that can blow out your expenses, and we are going to dive into a few of them.
We can also agree that "creep" is an apt term for the little microaggressions towards your budget.
Streaming towards zero balance
The first, and for some the largest, expense creep is digital streaming services. When platforms like Netflix and Stan first appeared, it was a revolution of "cord-cutting" that saw people shed off the expensive pay-TV for the cheaper and more fruitful world of online streaming.
So, what happened? Why are streaming services on this list? Simple. Because like most extraordinary things, the competitors and imitations soon flooded the market, and now there are hundreds of streaming services offering different content. If the average family wants to watch all the shows, movies, and sports their family wants, then most subscribe to at least three different services.
Most of the streaming services start with a free trial or a low-cost first-year offer, which quickly balloons what most were paying for terrestrial TV in the first place. While many blogs focus on "the cup of coffee" as the budgetary item that can be cast aside first, I think the more modern version is there are streaming services that can have their flows cut to make your budget happy.
In-App Purchases & Smart Device stores
Continuing from streaming services, another group is also very guilty of some hidden charges, with Apple products being among the top offenders. However, no matter if you have an Apple or Android home, you've downloaded an app or two. Many of these games or apps seem perfect on the top and then will make you pay for the good parts or play just ONE MORE level. While Google Play stores have a lot of conditions around allowing apps to do this, the Apple Store doesn't. Some apps which appear to be free will start charging you a weekly fee after a week of use without notification.
While we know that the "terms and conditions" screen makes many an eye glaze over, that's how a lot of these apps get you. Make sure to check your "subscriptions" tab regularly to ensure you are not paying for something you don't want or won't use.
Fees and Insurance
Remember customer loyalty? When would you be a long-serving customer and be rewarded for it? Yeah, those days are long gone for the most part. There are still a few companies out there offering such a thing. For a lot, though, the "loyalty program" that banks and insurance companies offer is hiking up the fees each year while automatically rolling your commitment over—putting the" creep" in "expense creep". On top of this, they designed the exit from these services to be difficult to make the few bucks you save switching to another provider "not worth the time".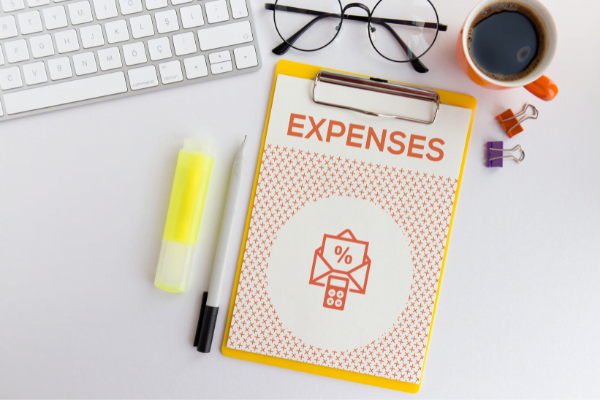 It's always worth the time. Simply calling around to find a better rate, better additional services, and a better price and reporting that back to your current provider might be an incentive to make them match or make a better offer.
A few hours of calling around to competitors could mean hundreds in savings each year. Always worth it.
Expense creep has many different faces and names, but it pays always to track your expenditure to ensure that you always know where your money is going and where you can save.
Doing this weekly or daily, you will never be caught by hiding expenses and reaching your financial goals quicker. If you want even more advice on how you can achieve Less Debt More Life in 2022, contact one of our experts here.